Check us out in South Boston!
We are proud to say that are products can now be found in South Boston in the SOWA South End Marketplace! This little shopping district is a great fit for Todder Leather Goods and so far we have had great success. The store we are in is AWESOME and were sold among some very cool USA made companies such as Sailormade and various local artists. So far at this retail store we sell 15 of our belt styles (in all sizes of course). What we also have to offer is our dog collars, fish hook keychains, and all of our conway and shackle bracelets! All of our goods are hand crafted and made in New England in our very own workshop located in Topsfield, MA. We are really stoked to be kicking this year off right by getting our products in more stores across the New England area. We cannot wait to see more people sporting some local bespoke goods! If you do happen to want to take a look the store is located on 460C Harrison Ave!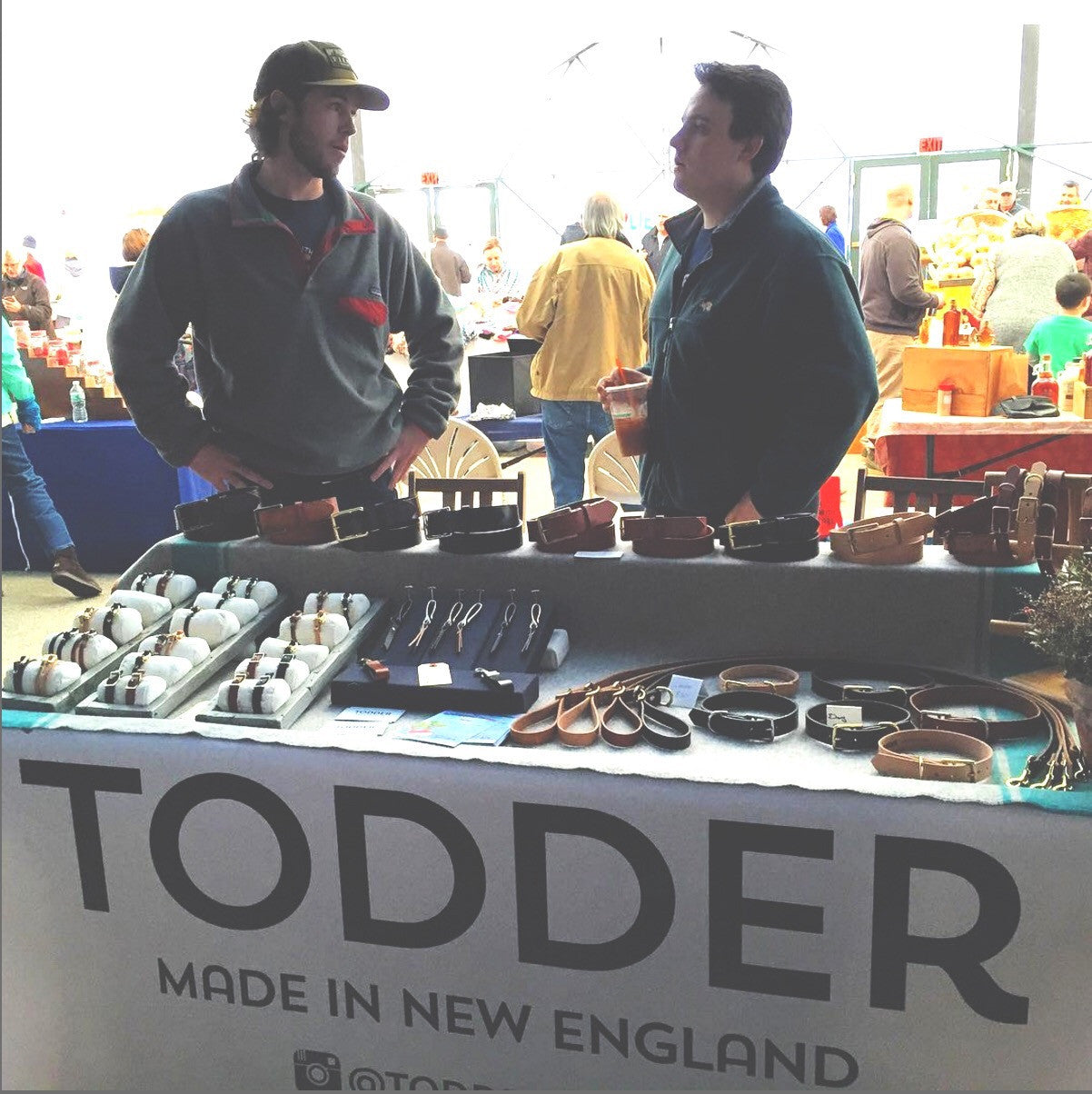 Its since been a few weeks but we are proud to announce that Todder participated in its very first farmers market. We all had a great time and look forward to coming back to The Tannery Marketplace...
Read more
All of our key chains here at Todder are designed to make your life easier. At the same time our key chains are designed simply with less moving parts to increase its lifetime. The first key chain ...
Read more