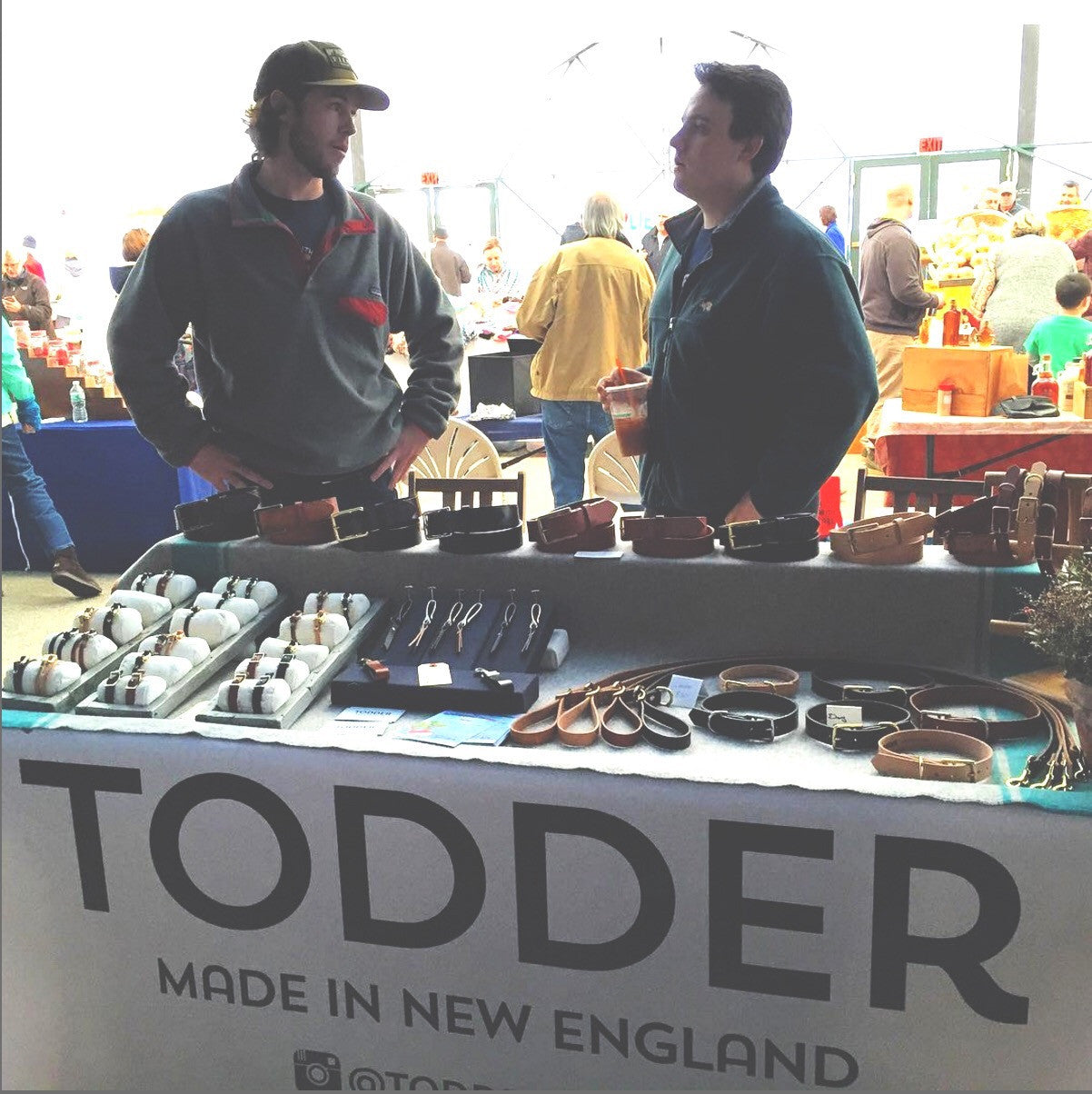 Newburyport Farmers Market
Its since been a few weeks but we are proud to announce that Todder participated in its very first farmers market. We all had a great time and look forward to coming back to The Tannery Marketplace to participate in another NBPT Farmers Market January 17th. Hopefully this time there are more people looking for belts than vegetables! Needless to say, lots of lessons learned and we cant wait to get back out there. Seeya soon!
(Ted H on the Left gettin kept busy by his bud Shane on the Right)
We are proud to say that are products can now be found in South Boston in the SOWA South End Marketplace! This little shopping district is a great fit for Todder Leather Goods and so far we have ha...
Read more